We help and accelerate the marketing and ordering processes by providing the neccessary technical tools and platform to connect food ingredients vendor directly with customers. 
Our aim is to make FOODYANO the first stop for everyone looking into foodstuff making.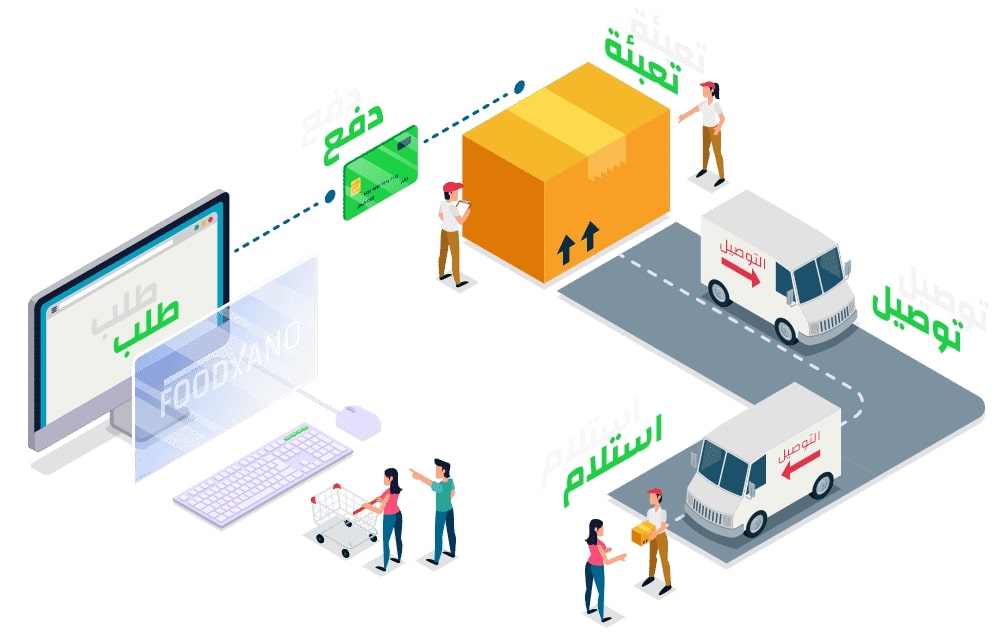 FOODYANO is a registered trademark operating under STORK TRADING EST. with CR Number 2053101484
Our Story
Monday, 11:04 AM February 17, 2020
From: Dammam, Saudi Arabia
Dear Fellow Food Lover,
Given the fact of the nature of our business, we're often asked why and how we started Foodyano.
It began about 3 years ago back in 2017, when my uncle, father and I started a small frozen yogurt and sweets shop. As a food enthusiast, I had developed an interest in the new techniques and ingredients that were being pioneered at some of the world's top brands. As mechanical engineer and software developer, I was naturally drawn to the scientific principal behind the work of those groundbreaking brands, so I decided to try my hand at it. I always asked the magic question, why and how that is made.
I started digging deep into the scientific explanation behind every ingredients used. I've also read many research papers to widen my technical knowledge and articles from various sources. After awhile, I had gain enough information about how excellent food are being made. It is really fascinating how such a small quantity of some ingredients can change the structure, taste and smell of a finished product.
During my trials, I found out that I couldn't just go to my neighborhood Whole Foods and pick up what I needed. At the time there were only a few vendors who carried those very special ingredients, which they were only selling in warehouse-club-sized quantities.
This presented a problem; Most of the recipes I wanted to try called for only tiny amounts of these ingredients—we're talking a few grams at a time. So, I would basically be buying a lifetime supply.
While I was initially disappointed. I felt there must be others looking to play around with these ingredients and techniques without breaking the bank account.
I put up a website to test the idea, and thus Foodyano was born. The initial plan was to offer these specialty ingredients in quantities small enough to fit the needs of home enthusiasts like me. The response surpassed my wildest expectations. Almost immediately, other food geeks like myself, found the website and wanted to buy stuff.
~ Mustafa Alyousef